How To Add A Teammate To Your Team
Select the plus button to add a teammate.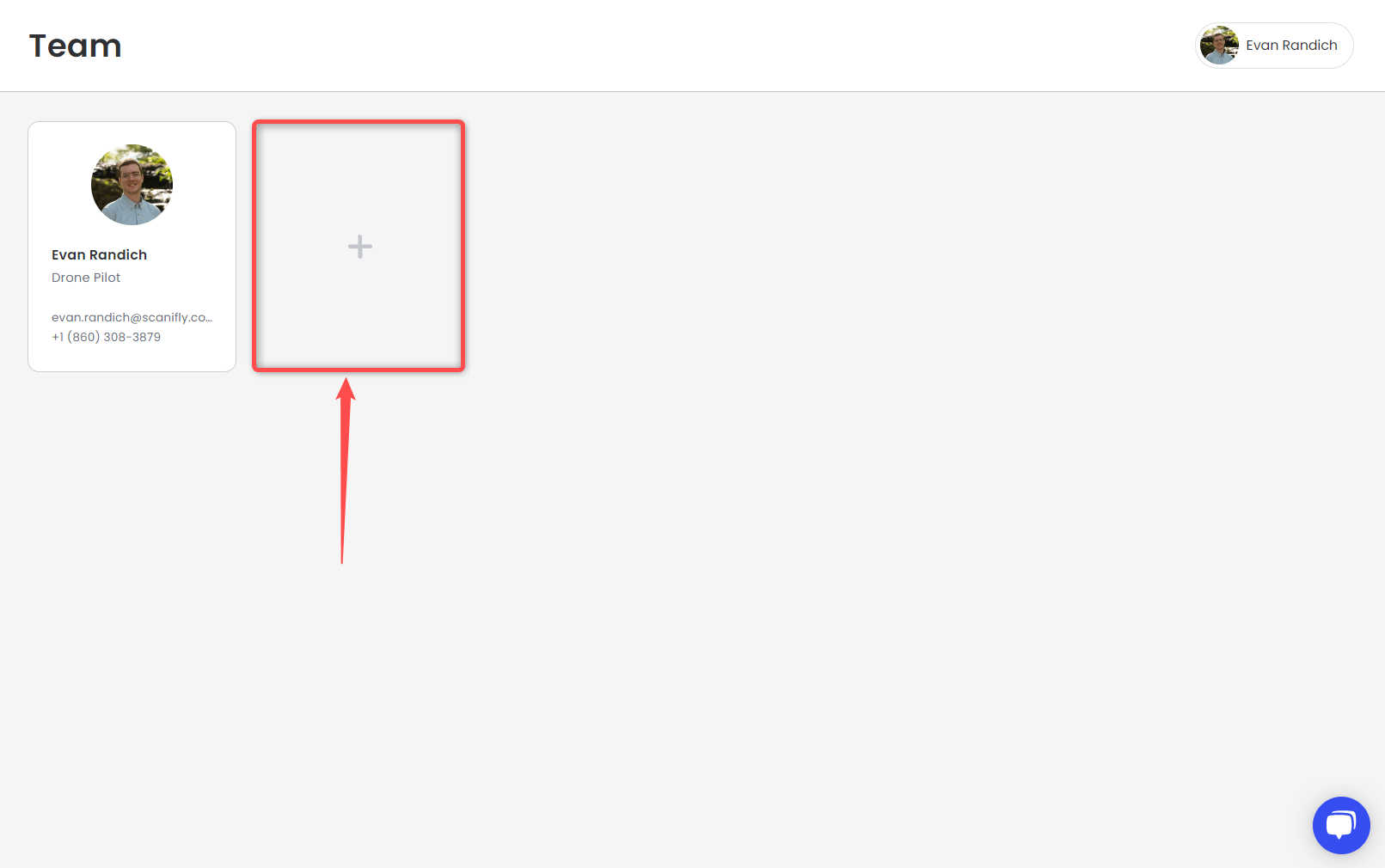 Setting Teammate Project Access & Permissions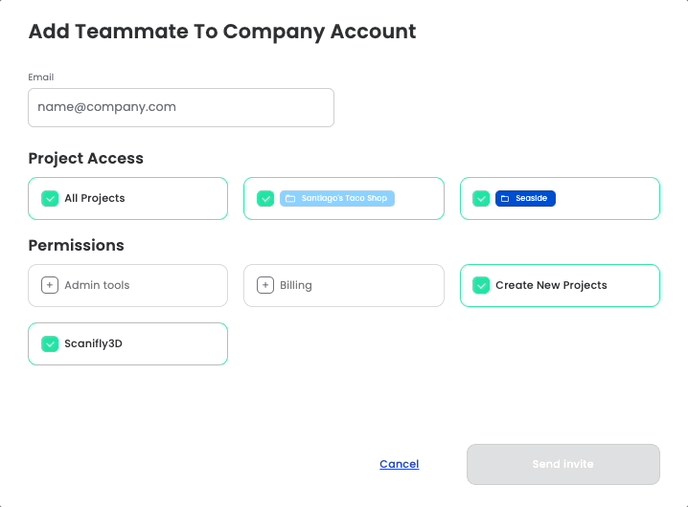 Toggle the teammate's Project Access and Permissions accordingly, then click 'Send Invite'. The email address filled out under 'Email' will receive the invite.
Please Note: If the email invite isn't received, be sure to have the teammate double check their spam or junk folder to see if it was routed there instead of their inbox.