Steps for Deleting a Project
Deleting a Draft Project
On your My projects page, click the three vertical dots next to the Draft status on the project tile and then click Delete Project, which is the only dropdown selection.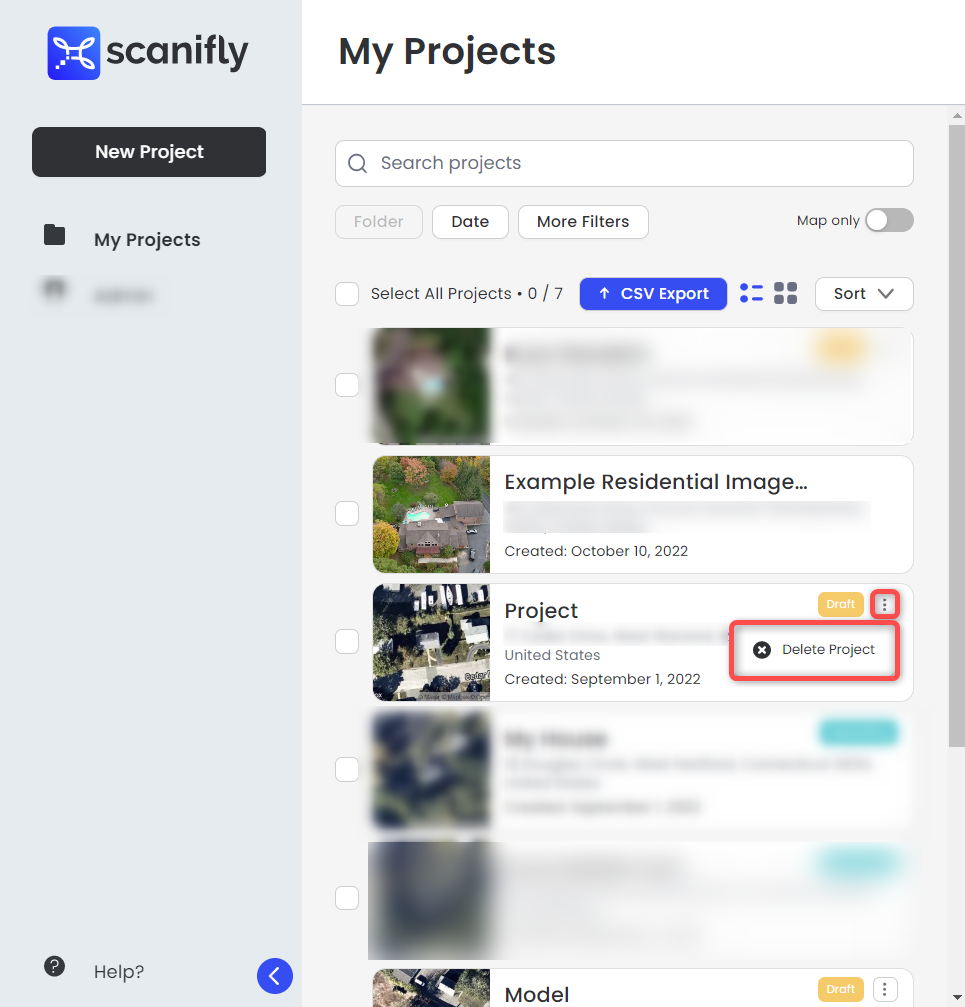 Deleting a Processed Project
Processed projects are utilized to determine billing information. If you have a processed project that was created inadvertently, please reach out to hello@scanifly.com or via chat in the portal and we will work with you on getting the project removed.