What is the best way to model a Commercial site for Scanifly?
App Screenshot
Scanifly software allows you to upload photos from your favorite flight planning app, like Pix4D, DroneDeploy and DJI Ground Station pro. Below is a screenshot from the Pix4D application. Scanifly does not endorse any of these particular apps, but they do work well for our users for Commercial flights. The key is finding an application that is compatible with the model of drone you are using and that you are comfortable with.

Rasterized (Grid) Flight Plan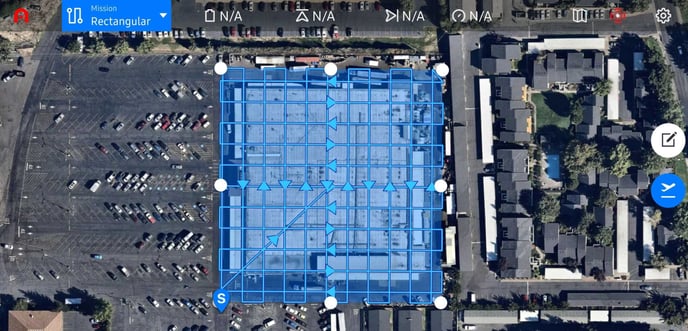 In order to get the best quality model detail from a commercial site in Scanifly, we recommend using a rasterized flight plan in addition to the "Orbit" or "Point of Interest" flight mode that your particular drone model has.
Photo Count and Breakdown
Rasterized Flight: 497 photos
Scanifly Model