Login & Security
Navigating the Login & Security section under Account Settings.
Changing Your Email Address
Entering a different email than the one currently in use for your account will bring up a confirmation field.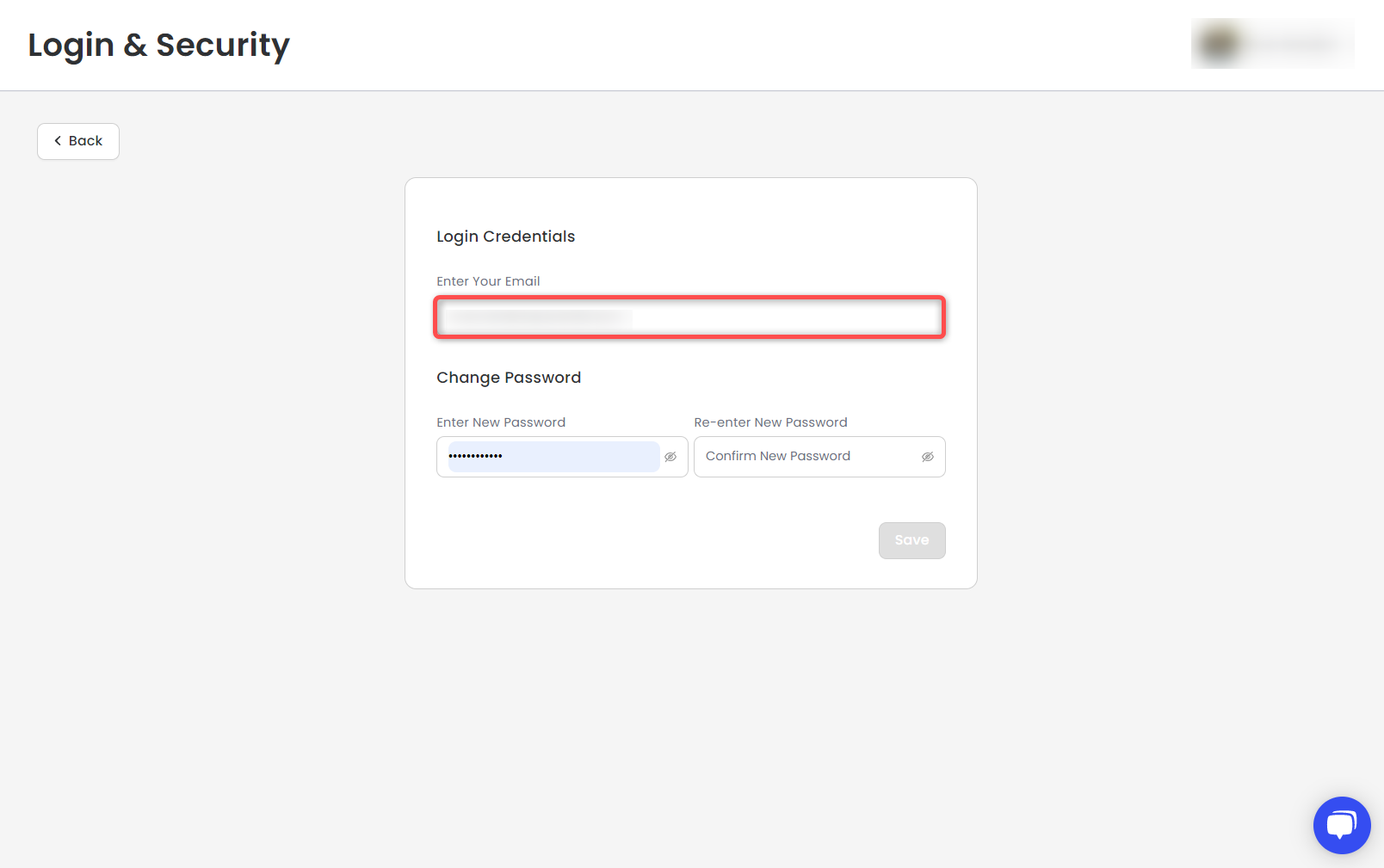 Changing Your Password
Password Requirements
The password has to include at least one capital letter, one lowercase letter, one number, and one special character.