How to View and Add Teammates
Start by clicking on your user name in the top right corner and selecting settings.

Then, click on Team under Account Settings.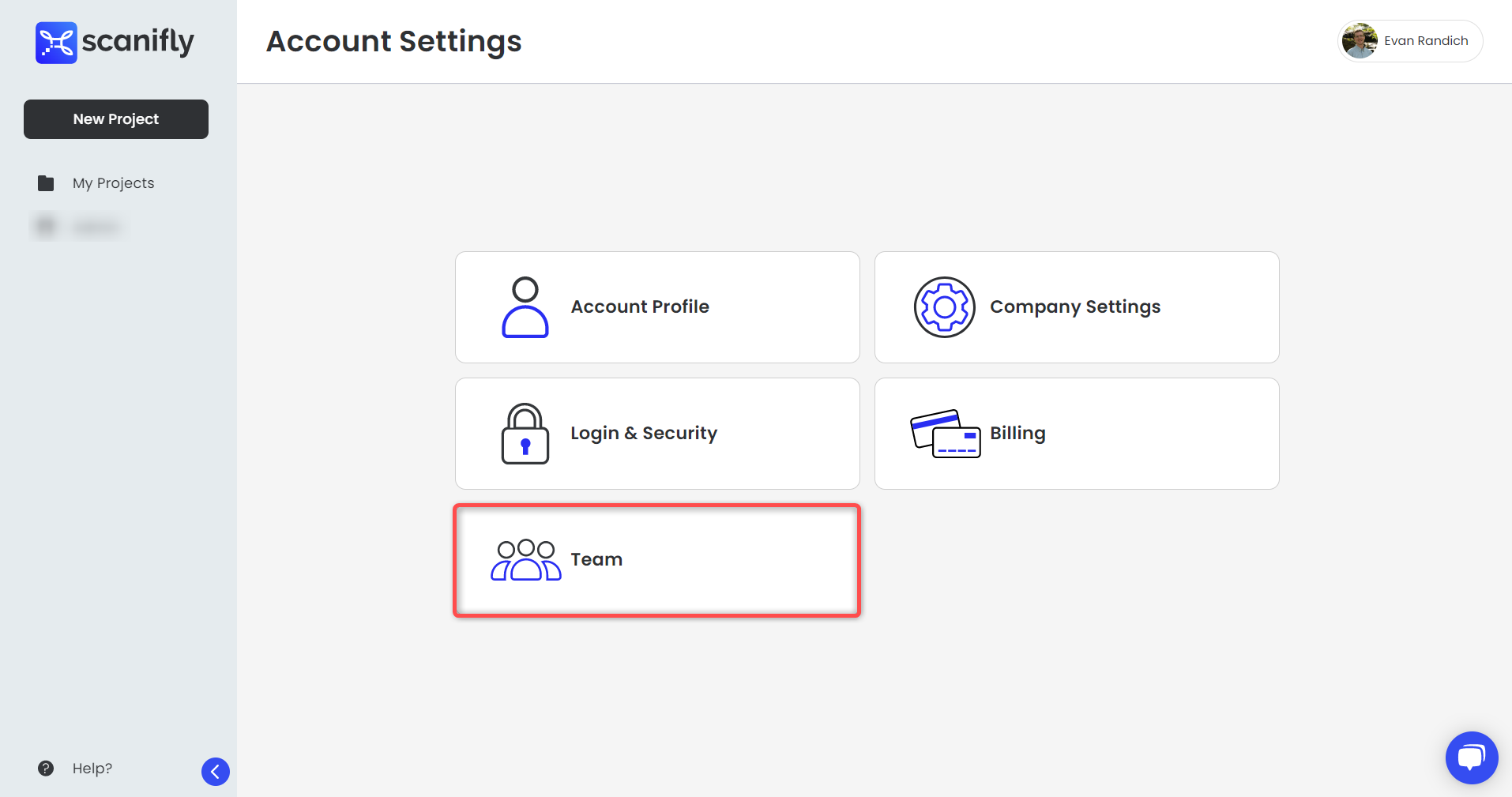 From here, you can add team members to your account.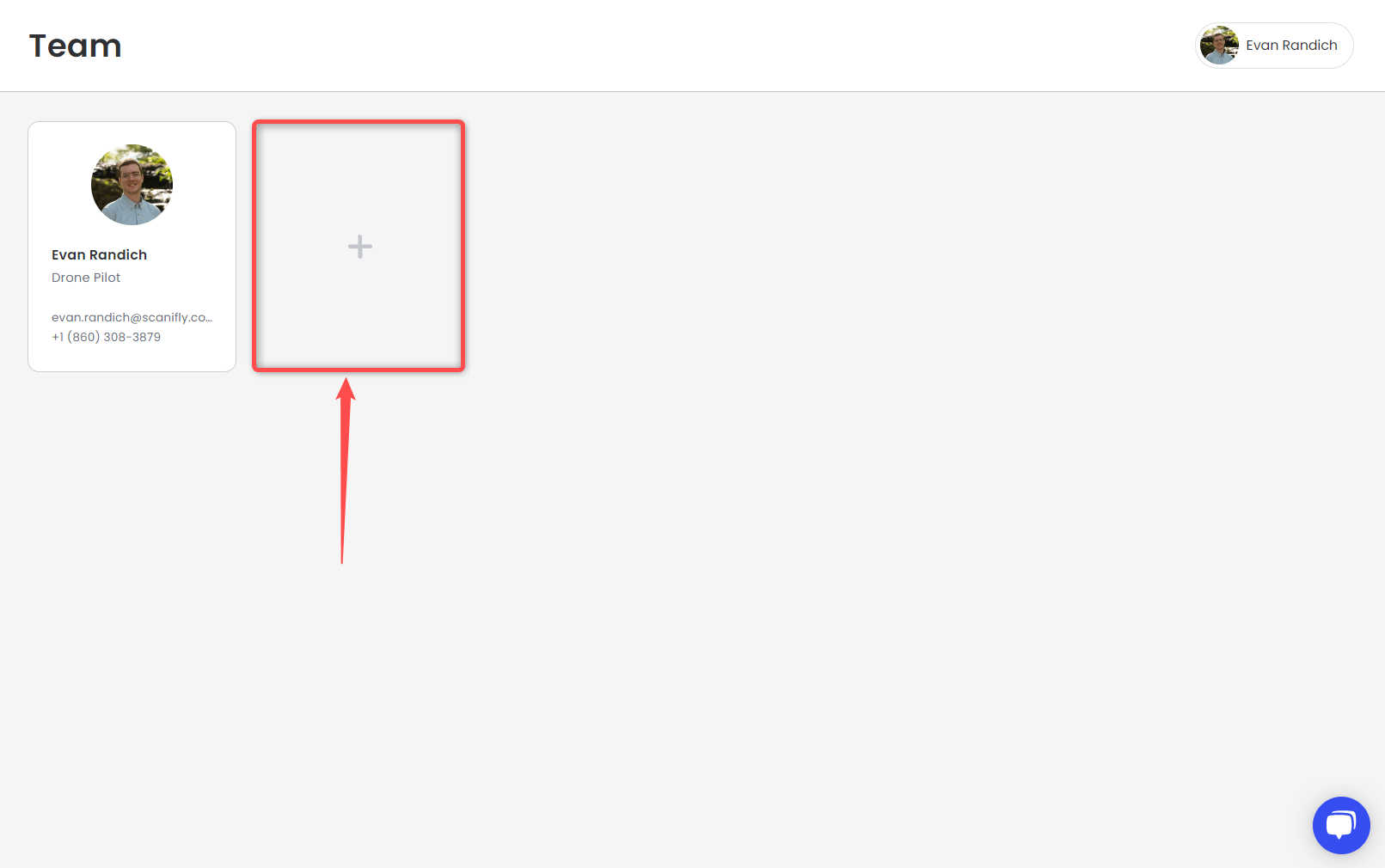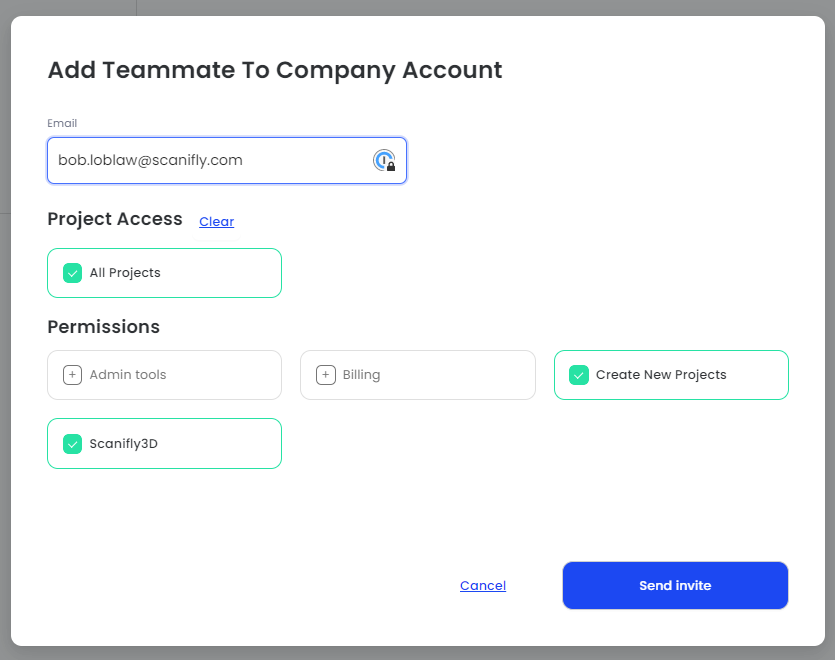 Toggle the teammate's Project Access and Permissions accordingly, then click 'Send Invite'. The email address filled out under 'Email' will receive the invite.
Please Note: If the email invite isn't received, be sure to have the teammate double check their spam or junk folder to see if it was routed there instead of their inbox.